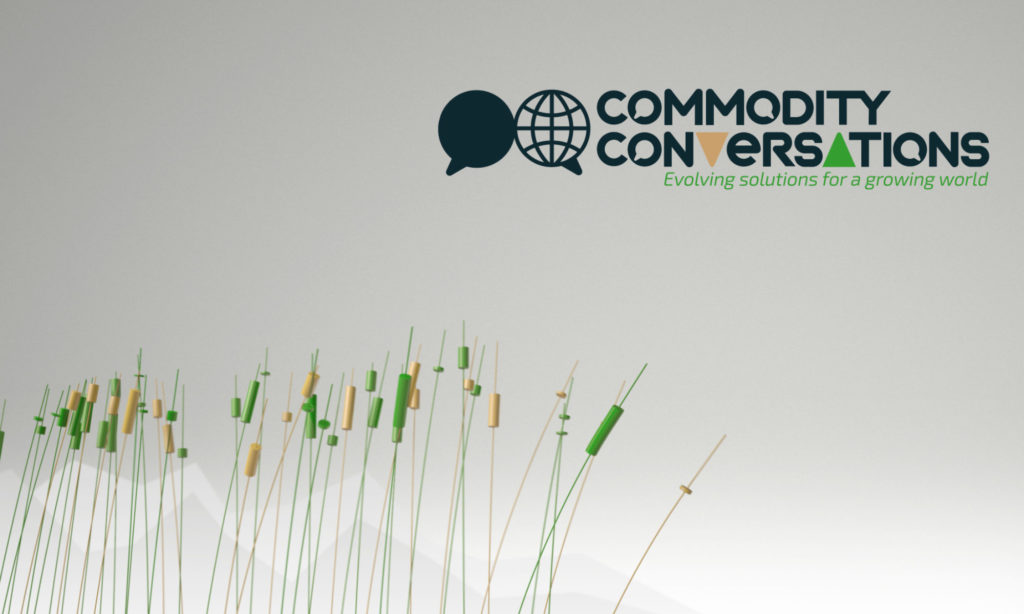 Global food prices continued to rise in October, hitting a new decade high. The FAO Food Price Index jumped 3 per cent in the month, with vegetable oil prices up 9.6 per cent and cereal prices up 3.2 per cent. Cereal prices are up 22.4 per cent from a year ago.
Last week, Chinese shoppers rushed to stock up on food staples after the commerce ministry warned of possible shortages. Agriculture officials later reassured consumers that there is no need to worry as the country is facing surpluses in grain and pork and has abundant state reserves. Chinese pork prices have fallen below the cost of production recently as the country recovers from African Swine Fever and more farmers take to pigs.
Elon Musk, the world's richest man, has challenged a claim by an official from the UN World Food Programme (WFP) that $6 billion of Musk's wealth of $311 billion could keep 42 million people from dying of hunger. Musk said that if the WFP could describe how the money would solve world hunger, he would "sell Tesla stock right now and do it."
Commodities traders are pursuing legal action against Brazilian coffee farmers who are defaulting on sales after arabica coffee prices rallied some 60 per cent this year. Defaults have also spiked in other commodities like soybeans.
It's not just food prices that are rising; the cost of the herbicide glyphosate has increased as much as 300 per cent in some regions of the US. Meanwhile, fertilizer prices continue to soar, suggesting that food prices will increase further.
From December, Russia will impose a six-month quota on some fertilizer exports, limiting nitrogen fertilizer exports to 5.9 million tonnes and complex fertilizers containing nitrogen to 5.35 million tonnes. An analyst said that the quotas would have little impact because they are in line with predicted exports.
Bloomberg takes an in-depth look at the effects that high fertilizer prices and shortages will have on crops around the globe, with a particular focus on coffee, corn, wheat, and rice. The impact could be particularly severe in the US, which imports 20 per cent of its urea and 40 per cent of ammonium nitrate from Russia alone.
High energy prices are not just impacting fertilizer costs. They are also propelling sugar prices higher on expectations that Brazilian mills will produce relatively more ethanol.
Adding to their woes, US farmers could also face a shortage of tractors and tractor parts as 10,000 workers continue their strike at John Deere's plants.
Maersk has reported record third-quarter profits of $5.9 billion on sales of $16.6 billion. Profits were up nearly five times over the previous year. The company is spending more than $1 billion to expand its air freight operations, purchasing Senator International, a German freight forwarding company, and adding five new aircraft to the fifteen it already operates.
NASA has published a study that predicts corn yields will decline 24 per cent by 2030 because of climate change. Projected increases in temperature, shifts in rainfall patterns, and elevated surface carbon dioxide concentrations would make it more challenging to grow maize but could expand wheat's growing range. Wheat yields could potentially increase by about 17 per cent by the same date.
US President Biden told COP26 that climate change is already fuelling crop failures in some world regions. At the same time, the US Agriculture Secretary warned that "the climate crisis threatens to disrupt food systems around the globe, exacerbate food insecurity and negatively impact farmers' livelihoods."
The Agriculture Secretary added that the time has come for American farmers to slash their GHG emissions by taking advantage of newly announced incentives, including loans and grants for building or improving manure digesters or transitioning to lower-emission manure management practices like composting.
In an interview, he said Americans could still eat meat while cutting global warming. "It's not a question of eating more or less or producing more or less," he said. "The question is making production more sustainable."
The Belgian Prime Minister has said that third countries would need to meet the EU's sustainable requirements to export their products to Europe. The EU is preparing a carbon border tax on goods from jurisdictions with lower environmental obligations.
Twelve of the world's biggest global agricultural trading and processing companies have committed to improving their supply chains to be consistent with limiting the increase in global temperatures to 1.5°C.
The Guardian writes that cutting methane is the best opportunity to slow global warming between now and 2040. The newspaper adds that about a third of human-caused methane emissions come from livestock, mostly from beef and dairy cattle. Methane from their burps and manure is the most significant concern and the best opportunity to tackle global heating.
California-based Upside Foods has opened a facility to produce hundreds of thousands of pounds of cultured meat. The US government still hasn't approved the sale of cultivated meat, but Upside Foods COO said, "It's not a dream. It's not science fiction. It's a reality today."
However, the debate continues whether lab-grown meat will ever become economically viable, whether the US government will approve it, and whether consumers will eat it. Despite the doubts, the sector has little difficulty in raising venture capital finance.
Belcampo, the northern Californian pasture-raised beef company, has closed its e-commerce site, restaurants, and retail shops, raising the question of whether pasture-raised premium beef is economically viable.
But it is not just cattle farmers who struggle to be sustainable; sustainable fish farming is also a challenge.
If you are a farmer interested in regenerative agriculture but don't know where to start, Farmers Weekly will get you going and help you avoid some common mistakes. (Spoiler: soil health is the key.)
Bloomberg Green has a well-written feature on palm oil, arguing that the world is addicted to the stuff. However, the news agency admits that palm oil is up to ten times more productive than rapeseed, soybean, or sunflower oils and replacing palm oil with an alternative would require a lot more land.
Indonesia has pushed back against the UK's statement that COP21 participants had pledged to "halt and reverse forest loss and land degradation by 2030." Indonesia's vice foreign minister said his country had only agreed to keep its forest cover steady over the period – meaning trees could still be cut down and replaced.
Indonesia will increase efforts to help smallholder farms — which cover 6.7 million hectares, or 75 per cent of total oil palm plantations in the country — to replace old trees with new, more productive ones. It could increase annual yields from smallholder plantations to 22 mt/ha from about 9.2 mt/ha.
A new web-based monitoring platform will help the palm oil industry trace its product back to its origin to ensure that it's legally sourced and sustainably produced. The platform collects and analyses data on more than 2,000 palm mills, 480 refineries and crushers, and 400 high-risk plantations.
Google has invested $1 billion in CME Group and has struck a separate deal to move the futures exchange operator's trading systems to the cloud. The deal gives Google a foothold in the financial services sector.
Lastly, Bloomberg interviews the author of "Seed Money: Monsanto's Past and Our Food Future" and asks if cheap food is worth the risks.
© Commodity Conversations ® 2021
Many of the above links require subscriptions. Please support quality journalism.