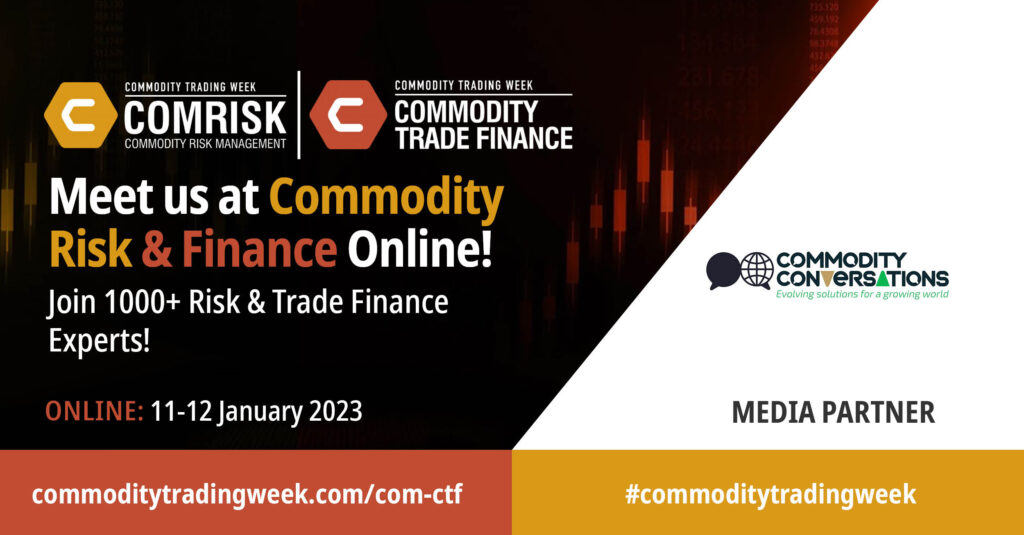 Russia is extending Ukraine's agricultural Black Sea export corridor for 120 days despite reservations over its food and fertiliser exports. Since July, Ukraine has shipped 11.1 million mt of agricultural commodities under the deal, including 4.5 million mt of corn and 3.2 million mt of wheat.
Unfortunately,  more must be done to evacuate the hundreds of seafarers stuck on vessels in Ukrainian ports.
Ukrainian farmers had harvested 39.1 million mt of grain from 81 per cent of the expected area as of 17th November. Farmers had completed the 2022 wheat and barley harvests, producing 19.4 million and 5.6 million mt, respectively, down from 32.2 million mt of wheat and 9.4 million mt of barley harvested in 2021.
The FAO Food Price Index fell for the seventh month in a row in October, averaging 135.9 points. The index has fallen 14.9 per cent from its peak in March this year but remains two per cent above a year ago.
The FAO warns that the world's food import bill could climb to a record $1.94 trillion in 2022, $128.6 billion more than predicted in June.
UK food price inflation hit an annual rate of 16.5 per cent in October, the highest for 45 years. The increase could add £682 to the average British household's yearly shopping bill. Annual food price inflation was 10.9 per cent in October in the US  and 13.1 per cent in the EU.
Cargill's CEO is optimistic that food prices will decline next year, although he warns, "All it takes is one really bad crop, let's say in North America or South America, to really send prices higher."
Scientists in Israel are creating a gene bank from the seeds of local wild crops that may help farmers deal with a harsher climate. The seeds come from the Fertile Crescent region, the birthplace of crop cultivation.
The FT believes the mood is shifting on public acceptance of gene-edited crops compared to gene-modified ones. Not everyone agrees.
Kenya will soon import GM corn for the first time, but the decision remains controversial. Meanwhile, India's farmers have taken the country's decision to allow gene-edited rapeseed to the supreme court.
Low water levels in the Mississippi River continue to present shipping problems. PBS has an excellent video on the subject, while Newsweek also looks at the situation. A threatened rail strike could aggravate delays.
The New York Times has a long read on the record-high price of US farmland and how it impacts local communities. Land prices may, however, have plateaued. Meanwhile, farmers criticise Bill Gates over his extensive land purchases.
The European Commission has published a plan to ensure the availability and affordability of fertilisers.  Few think it will work.
The UK government is again tinkering with the country's £3 billion agriculture support payments post-Brexit. Meanwhile, some UK supermarkets are limiting egg purchases per customer in the face of avian flu.
The COP27 climate summit has been in the headlines. The world's major agricultural commodity suppliers presented a strategy to reduce agricultural emissions and end deforestation as part of a pathway to keep global warming below 1.5°C. The Guardian was unimpressed.
Egypt presented an initiative called 'Food and Agriculture for Sustainable Transformation' (FAST). With the FAO as a facilitator, it aims to unite nations under a vision to "transform" agriculture and food systems this decade, aligning them with a 1.5C temperature.
The UN published a report on how cold food chains can reduce food waste. The UN estimates 14 per cent of the total food produced for human consumption is lost, while 17 per cent is wasted, enough to feed around one billion people. (The world is making little progress on reducing food waste. The average American wastes more than 700 calories of food per day – about a third of recommended daily intake.)
Reuters reports that farmers across the globe are losing the battle to preserve their soil in the face of climate change. The situation is particularly dire in East Africa. Forbes argues that farmers must do more to embrace sustainability to feed the eight billion people living on our planet (up more than five billion in my lifetime).
A Dutch vertical farm has successfully grown wheat on an indoor farm without soil. It says that at scale, vertical farming could yield the equivalent of 117 mt/ha per year or 26 times that of open-field farming yields. However, some question whether vertical farms are environmentally friendly.
The Guardian quotes a report arguing that we could rewild 75 per cent of agricultural land if we replaced livestock farming with fermentation.
In a first for the US, the FDA has given a safety clearance to a California-based company that makes meat from cultured chicken cells.
The Washington Post examines the reasons for the drop in plant-based meats and dairy demand. Nestlé remains bullish on plant-based meat, believing that future growth will come from flexitarians rather than vegetarians or vegans. Cargill has a roughly similar outlook for the plant-based dairy sector.
Finally, a message to dog owners: feed your pet dry, rather than wet, food. Wet food creates 690 per cent more greenhouse gas emissions than dry food. Regarding food consumption, a ten-kilogram dog eating wet food has an annual carbon "pawprint" roughly equal to the human footprint.
Many of the above links require subscriptions. Please support quality journalism.
© Commodity Conversations ® 2022