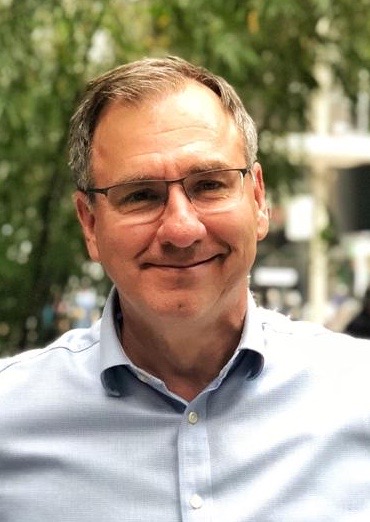 A conversation with Ivo Sarjanovic
Could you please tell me a little about career?
I joined Cargill in July 1989, and after working in Buenos Aires and Sao Paulo, I was transferred to Geneva in 1993 as a wheat trader. In late 1994 Cargill asked me to join the soybean desk. I started as a junior trader and worked my way up to become head of the desk, a position I kept from 2001 to 2011.
I was in charge of Cargill's worldwide activities in soybeans, including the coordination of crushing activities. It was a role that combined international trading with the strategic side of the business, so it was super interesting. I loved it!
So you were head of the bean desk through the whole of the super cycle?
I first visited China in 1997 at a time when they were buying almost no beans at all. Twenty years later they are importing 85 to 90 million tonnes each year, which is roughly 60 percent of the world total.
This created tremendous opportunities for the desk. I was lucky to be there at that time—and to have had the right experience and the right team to be able to enjoy it. For me it was like playing football for Barcelona in La Liga.
What was Cargill's share of the world soybean trade at that time?
We had maybe 15 percent. The business was extremely competitive, but not only among the big trading houses. Chinese companies soon started to buy soybeans directly from the origins and trade them to destination.
In 2011 you moved within Cargill from beans to sugar. What prompted that move?
I had been in soybeans for almost 20 years, and I wanted a change. I also wanted to have a position that was more managerial, more asset-based and less trading-orientated. Becoming head of Cargill's Sugar Division was a perfect opportunity for me. I jumped at the chance.
What are the main differences between the sugar and the soybean markets?
The biggest difference is the delivery mechanism. Sugar trading revolves around the delivery process against the futures market, especially the optionality that you have between the different origins.
What was a surprise was that physical margins were even worse in sugar than they were in beans. Traders are even more willing to discount physical prices to put on a short sales book to end destination.
After a few years of running Cargill's Sugar Division you merged it into Alvean, a joint venture with Copersucar.
Alvean was probably the best idea I have ever had professionally, combining what at that time were the two biggest traders in a market that was desperate for consolidation. Cargill had the global trading expertise while Copersucar had the origination infrastructure in Brazil. The combination was very strong.
Moving on to your current position, you now act as an advisor to trading companies on risk management.
Risk management is a journey. We can only try for continual incremental improvements. Also, I don't think there is a definitive way to manage risk; different companies have different methods.
Thirty years ago we managed risk in terms of the size of the position measured in tonnes. We then moved on to looking at the risk in monetary terms, the value. We then began to incorporate tools that were developed by the financial industry such as 'Daily Value at Risk or DVAR", "Drawdowns" and 'Stress'. We combine all these tools into what we call a 'Dashboard' and then we try to find a balance, a way to combine each of the various legs such as flat price, spreads, premiums and freight positions within limits.
It was challenging at the beginning, but most people now realise that you can't trade if you don't use those tools. Without them you may overtrade relative to your equity and run the risk of 'blowing up'.
In addition to my advisory work I give courses on agricultural commodities at the Masters level at the University of Geneva, as well as at the Universities of Buenos Aires and Rosario in Argentina. I love teaching young people about our business, and sharing my enthusiasm for the business with them.
Thank you Ivo for your time and input!
© Commodity Conversations ®
This is a short extract of a conversation that will be published in full in my new book due out in November.