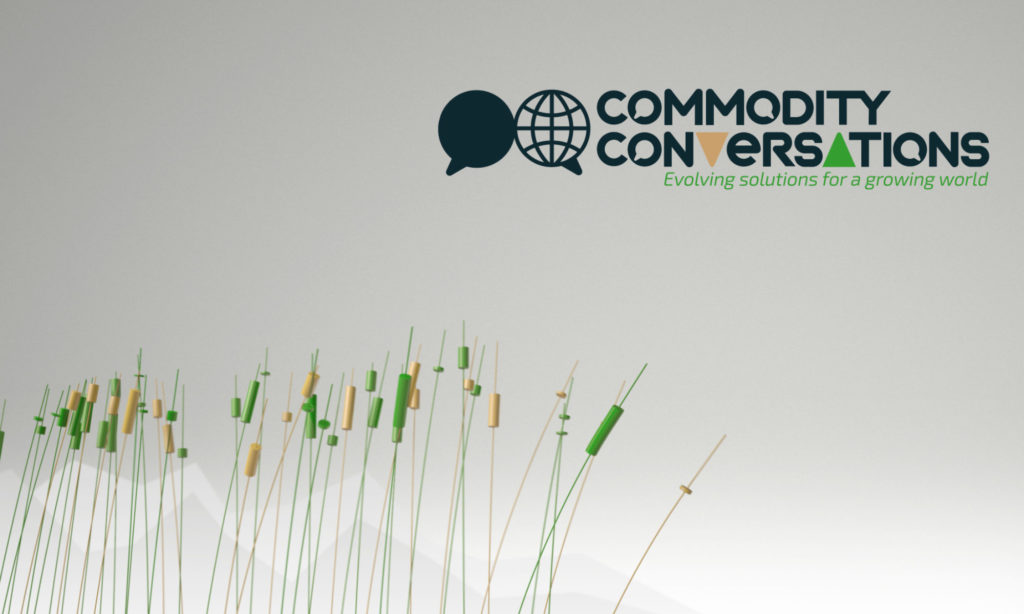 The USDA warns that 1.2 billion people in the world will be food-insecure this year, up from 761 million people pre-Covid. The USDA blames the increase on a pandemic-induced drop in disposable income. Asia, particularly Bangladesh, India, Pakistan, and Indonesia, will see the most significant rise in hunger. At the same time, Yemen, Zimbabwe, and Congo are projected to have the highest prevalence of hunger, with more than 80 per cent of the population going hungry.
Argentina has declared a six-month state of emergency for the Parana River after water levels dropped to their lowest in 77 years. The river – often described as a grain superhighway – transports about 80 per cent of Argentina's agricultural exports. Bulk carriers are currently loading 21 per cent less grain at Rosario ports due to the low water levels and could face a 40 per cent load reduction by end-September. The collapse of a grain silo at a Bunge facility in Argentina's Up River hub has added to difficulties with activity suspended amid fears of injuries to personnel.
Authorities in Brazil are concerned about how the drought and global warming will affect their agricultural exports. They will publish a risk assessment document on the subject later this month.
While Argentina has too little water, China has too much. Flooding in Henan province, which grows about 25 per cent of China's wheat, has led to concerns over mycotoxin contamination.
There is also concern that global warming and pesticide resistance could lead to a worldwide crop pandemic similar to Covid-19.  China is already limiting disease, particularly ASF, by isolating their pigs in multi-storey 'hog hotels'.
On the subject of pigs, California shoppers may not be able to bring home the bacon from the beginning of next year when the state enforces a new law that requires more space for pigs, egg-laying chickens and veal calves. Veal and egg producers are optimistic they can meet the new standards, but only 4 per cent of hog operations now comply with the new rules.
The Guardian argues (in a long-read) that lab-grown meat, rather than hog hotels, would provide a more sustainable food system. It could, they claim, be "a monumental win for animals and the environment."
Meanwhile, ADM continues to invest in plant-based meat. The company recently purchased Sojaprotein, the largest plant-based protein provider in southern Europe. China is also dipping its toes into plant-based meat.
ADM continues to expand its soybean crushing operations in North America, backed by solid demand for both meal and oil. The company forecasts North American soy meal demand to grow 2-3 per cent per year. It expects US green diesel demand to grow at a higher growth rate, increasing by about one billion gallons per year and reaching 5 billion gallons by 2025. The company plans to open a new crushing plant every couple of years.
Wilmar International is listing its joint venture, Adani Wilmar, through an initial public offering worth up to 45,000 million Indian rupees ($605.19 million). The company is a 50-50 joint venture between Wilmar and the Adani Group.
Hedge funds are investing more money into commodities. Still, smaller trade houses find it difficult to access finance amid a flight to quality in trade finance.
Coffee was in the news this week with the publication of a 72- page report by the Columbia Center of Sustainable Development that finds that coffee roasters fail to guarantee a living income for coffee farmers.
Coffee may be bad for your brain and good for your heart. Nutritional Neuroscience published a study that found that six or more cups of coffee per day may impact brain health, potentially increasing the risk of neurological diseases like dementia. Another study, however, found that coffee is good for your heart.
One of the world's largest freight brokers has warned that a "dramatic lack of capacity" for ships, trucks, trains, containers, and warehouse workers will continue into 2022. He told Bloomberg, "There's not any point in the supply chain that is not experiencing some sort of dislocation or issues. I don't think there's any sign that it's going to get better."
The founder of Freight Right Global Logistics is even more pessimistic. He told Freightwaves,
"I don't expect demand to curtail or the dynamics to change probably until mid-next year, and even that may not hold. It isn't even an ocean capacity issue; it's an infrastructure capacity issue."
The FT agrees that port congestion is now the primary driver of these higher freight rates and is worried about their effect on inflation.
As part of their series on sustainable agriculture, the FT writes of the difficult choices farmers face when trying to produce food sustainably. In one article, the newspaper focuses on carbon emissions from peatlands, arguing that they may not be suitable for agricultural production. In a second article, the FT looks at ways of measuring sustainability.
Looking forward, we expect the media to shine an increasingly bright spotlight on the food supply chain ahead of next month's controversial UN FAO Food Summit in New York. Experts and lobbyists have begun to outline their positions and expectations, while the USDA believes science and technology are essential.
Lastly, Mongabay takes a deep dive into deforestation and illegal land deals in the Amazon.
© Commodity Conversations ® 2021
Many of the links above are available only through subscription. We encourage you to support quality journalism.