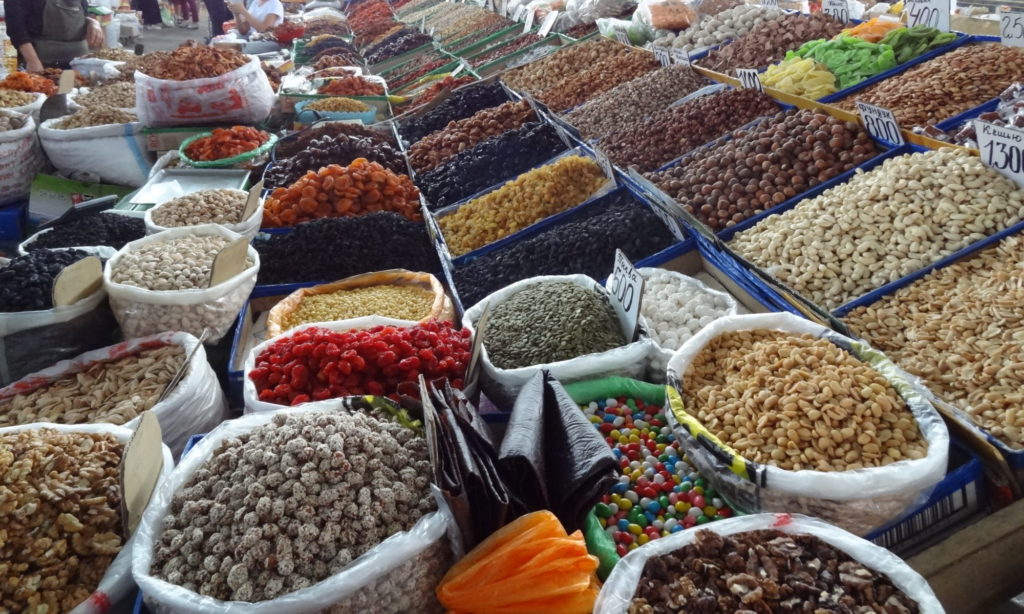 Russia, Ukraine, Turkey, and the United Nations may sign a deal next week to resume Ukraine's grain exports. (It is not a done deal.) As part of a deal, the US will reassure banks, shipping and insurance companies that Russian exports of food and fertiliser will not breach Washington's sanctions.
Ukrainian grain shipments have started to pick up through the Danube to Romania. Sixteen vessels are waiting to load, while more than 130 are awaiting their turn in Romania's Sulina canal.
Russia looks set to bring in a big harvest with yields 0.1-0.2 mt/ha higher than last year, but Ukraine's farmers are facing their most challenging harvest since independence. With the Russian incendiary bombing of Ukraine's wheat fields, the country's harvest has become a battlefield.
If there is one good thing to come out of Russia's invasion of Ukraine, it is that consumers in the western world no longer take food for granted. Russia's blockade of Ukrainian ports has launched a global awareness of where food comes from and how it ends up on your plate.
Much press coverage is critical of the systems that keep (most of) the planet fed. For example, an opinion writer on CNN writes, "The war in Ukraine is showing us how badly the food system provides for people and the planet."
In an interesting report, the environmental NGO Replanet argues that governments should lift bans on GM crops, ditch biofuels and persuade their citizens to eat less meat. More interestingly, it wants governments to stop promoting organic farming. The NGO argues that the EU mandate to triple the area under organic production will reduce the bloc's grain harvests by 20 mln mt.
I find the suggestion on organic farming particularly interesting. Time writes that the Sri Lankan government's ill-thought-through move to organic agriculture precipitated the country's economic collapse after a more than 30 per cent drop in rice yields. (Other newspapers are finally beginning to mention it.)
The 'food versus fuel' issue is an emotional one. This blogger may have a point when he questions the rationality of using biofuels to fuel planes once you calculate the additional cropland required. But could farmers survive without biofuels?
They can't in Indonesia. The government is increasing the palm oil content in its domestic diesel from 30 to 35 per cent and testing a 40 per cent mix. It is another example of government intervention going wrong: the country is struggling with excess palm oil supplies following an earlier export ban.
And on GM crops, China could soon finally allow GM corn imports, allowing Brazil to export to China before the year-end.
So, what is the future of agriculture? Carbon credits may provide farmers with an alternative income to biofuels, but there is still the issue of fertiliser use and its contribution to GHG emissions. Vertical farming plays a role in growing some crops (let them eat lettuce).
Until then, the weather will continue to be the second most significant price driver for commodity crops (after price, in a feedback loop. Government intervention comes third.)  To emphasise the point, the worst drought in 70 years has put a third of Italy's agricultural output at risk. (You can read the FT's take on the issue here.) Drought has also led to a global shortage of mustard and hummus.
However, favourable weather conditions and high-quality seeds have led to a one per cent increase in China's wheat output this year. (The BBC has a piece on the role of satellites in predicting future harvests.)
Finally, Bloomberg argues, "Commodities can make for great trades, but they are often lousy investments." (Excellent advice!) The agency has again published a summary of its leading food and agriculture stories.
© Commodity Conversations ® 2022
Many of the above links require subscriptions. Please support quality journalism.