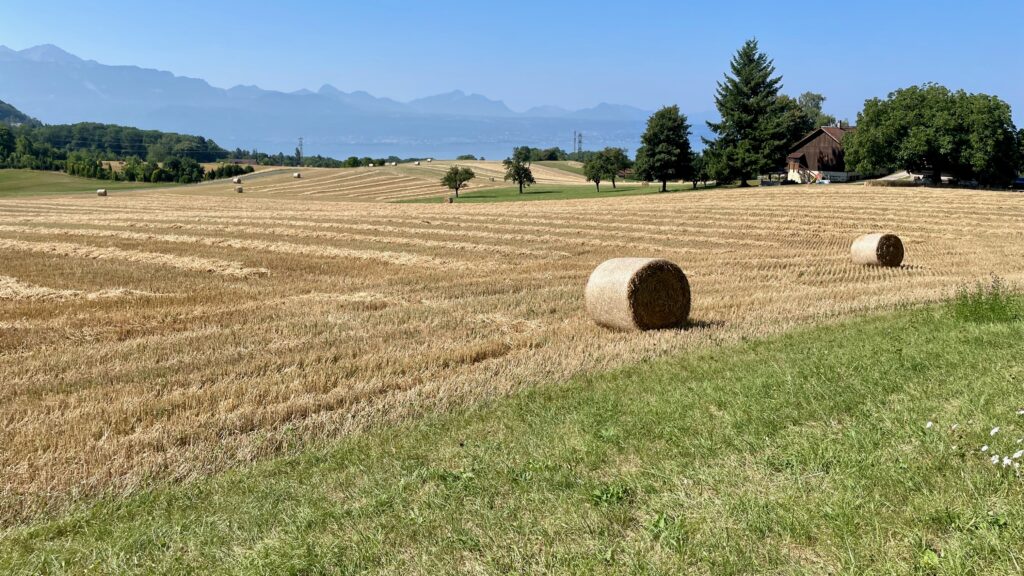 Ag traders are waiting eagerly for the outcome of talks between Turkey, Ukraine, Russia, and the UN that may allow Ukraine to restart exporting grain from its Black Sea ports. Turkey is confident they can reach a deal, but Ukrainian officials remain cautious. They are not convinced by the offer of safe passage and are also demanding a commitment that Russia will not attack its ports.
Turkey's President says he wants the deal in writing (although the expression 'not worth the paper it is written on' comes to mind.)
Ukraine has been struggling to export its grain, although shipborne exports via Rumania increased after the country retook Snake Island. Germany's State-owned rail company Deutsche Bahn is planning to transport grain by freight train from Ukraine to Germany's ports.
In the meantime, Ukraine's farmers try to find storage for the new harvest. Not being able to sell or ship their grain has created a severe cash flow problem for farmers; they are running out of money to harvest and will have difficulty financing new crop plantings.
Unsurprisingly, food security and rising food prices dominated discussions at the G-20 meeting last week, although there was no clear consensus as to what, if anything, could be done. Delegates heard that food shortages and high prices could kill more people than the estimated 15 million killed by the Covid pandemic. *
Indonesia has removed its levy on palm oil exports until end-August. High stocks have forced mills to limit purchases of palm fruits, and farmers complain their unsold fruits are rotting. Palm oil prices have fallen by about 50 per cent since late April to their lowest in over a year.
The CEO of Norway's Yara, one of the world's biggest fertiliser producers, warns of continuing shortages of nitrogen-based fertilisers due to high gas prices. Better news comes from the miner BHP, accelerating its move into fertiliser production with the start of a $5.7 billion potash project in Canada.
Vox has a well-balanced long-read on Sri Lanka's move to organic farming and its role in the country's financial and political crisis. The agrochemical import ban led to a 20 per cent drop in rice production in its first six months, while tea production fell by 18 per cent. (Most Sri Lankan farmers supported the ban but wanted more than one year to make the transition.)
And if you still have time to spare, the Guardian has a long read on wind-powered cargo ships. They describe them as "a little bit of utopia".
The Guardian writes that smallholder farmers and charcoal producers are deforesting Congo's rainforest. Deforestation is also a problem in Colombia, while a new report argues that Brazilian authorities do little to prevent illegal logging.
Finally, if you find the news is getting you down, try eating Marmite. Scientists have found that Vitamin B6 – a yeast extract nutrient–may help reduce feelings of anxiety and depression.
Click here for Bloomberg's weekly round-up of their top food stories, including why this might (finally) be the year of the mushroom.
* Others believe the situation is even worse. In his book, The End of the World is Just Beginning, Peter Zeihan predicts that two billion people will starve to death over the next 20 years due to climate change and a breakdown in global supply chains – reduced to one billion if everyone stops eating meat. (The book is a New York Times bestseller, but I don't recommend it.)
© Commodity Conversations ® 2022
Many of the above links require subscriptions. Please support quality journalism.