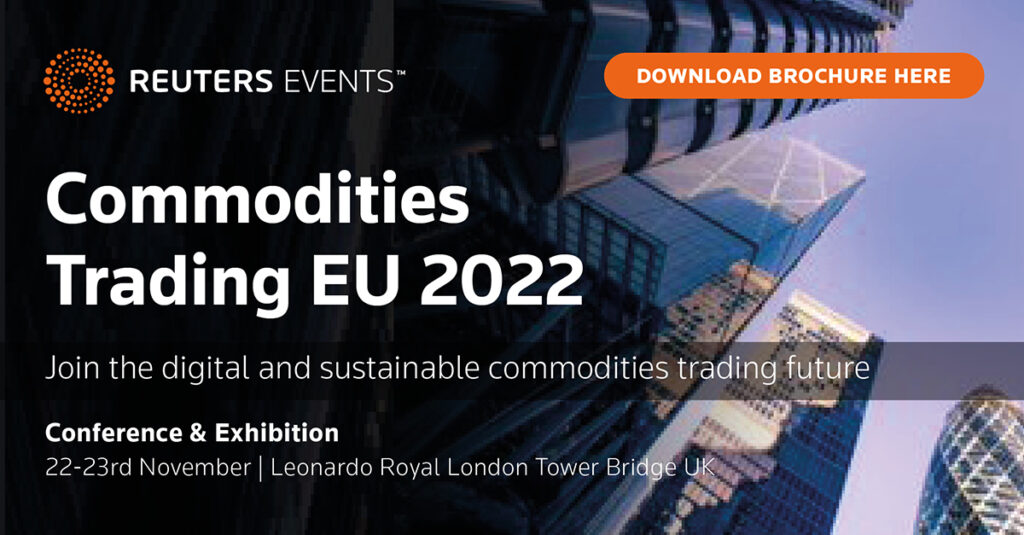 Deforestation in the Amazon reached a new record high in the first seven months of this year, up 7.3 per cent from last year. Environmentalists blame President Jair Bolsonaro for rolling back environmental protections. Luiz Inacio Lula da Silva believes he has a solution in subsidized "green" farm loans to spur planting in the Cerrado. However, the FT argues that Cerrado agriculture has reached critical levels.
Wheat prices fell this week to the lowest levels since Russia's invasion of Ukraine on bearish news ranging from rising Ukrainian shipments to falling US export sales.
Ukrainian grain exports are moving more quickly and fluidly than I had expected. Five more ships have left Ukrainian ports carrying corn and wheat, three from Chornomorsk and two from Pivdennyi.
Although one of the ships was carrying humanitarian food aid for Africa, some people are disappointed that the first cargos have not all gone to the world's neediest people. Corn has gone to the UK and Ireland, while Italy has received sunflower seeds and soybeans shipments.
The first vessel to leave Ukraine under the deal, the much-followed Razoni, was initially destined for Lebanon but arrived in Syria with its cargo of corn.
Ukrainian officials are working on releasing a detained vessel carrying wheat for Egypt following investigations over its alleged Russian owner.
Ukraine's grain exports so far in this season are down 46 per cent last year at 2.65 million tonnes. Ukraine exported 948,000 tonnes in the first half of August, down from 1.88 million tonnes in the first 15 days of August 2021.
Russia is exporting wheat at a "painfully slow" rate and lags 28 per cent behind last year, despite a bigger crop. Analysts blame logistical and financial constraints, with some banks and shipping companies opting to shun the region.
With Ukrainian grain exports now flowing, the media is turning its attention to the weather as a factor driving the world food crisis. Politico reports that the drought in the Horn of Africa is worsening, while, in the US, 60 per cent of West, South and Central Plains are experiencing severe drought or higher this year. Plunging water levels on the Rhine River make transporting cargo harder in Europe. France's drought threatens local biodiversity in the River Loire, and rocky beaches have emerged in Italy's Lake Garda.
Some of the tributaries running into the Yangtze River are dry in China. The river winds through some of China's most productive agricultural regions, and the lack of rain threatens crop development during harvest. Drought is also negatively affecting Syria's pistachio crop.
Some French farmers are adjusting to climate change by experimenting with sorghum rather than wheat. Meanwhile, regulators worldwide are becoming more comfortable with GM drought-resistant crops. Brazil and the US are expected to approve GM drought-resistant wheat soon.
Even the Guardian is on board, with a report that soybeans genetically modified to absorb light more efficiently produced a 25 per cent greater yield. The newspaper called it "an advance that could significantly boost global food supplies when nearly 10 per cent of the world population was hungry last year." (It fails to mention that 99 per cent of soybeans are fed to animals, not humans.)
The energy crunch has curtailed a quarter of Europe's nitrogen fertilizer capacity, and there are fears that the situation will worsen. Faced with higher prices and tighter supplies, farmers may cut global fertilizer usage by as much as 7 per cent next season.
Economic mismanagement has led to a food crisis in Sri Lanka. The ousted government sought to improve its balance of payments crisis by banning the import of fertilizer, which led to the destruction of half the country's rice crop. Fuel shortages are slowing a recovery.
Political mismanagement in the UK has led farmers to throw away up to £60 million of fruit and vegetables due to a shortage of workers. The UK's post-Brexit visa scheme allows only three-fifths of the needed workers to enter the country.
The UK's government-appointed food tsar said it must reduce meat and dairy intake to meet its climate goals. Surprisingly, organic pasture-grown beef and lamb are some of the worst foods for GHG emissions.
The UK has more than 1,000 CAFOs (Concentrated Animal Feeding Operations), some holding as many as a million animals, according to a new book called Sixty Harvests Left – How to Reach a Nature Friendly Future.
Marketwatch has an excellent round-up of the current state of the alt-meat market, writing that the "crusade to replace meat" has slowed. Meanwhile, Uruguay's cattle industry is booming.
The BBC asks whether eating fish can be a sustainable option. The answer is that it can be, but you must choose the right fish.
The Guardian asks whether vertical farms could be a solution. Some believe so, while others argue that their future will be limited to growing "lettuce for rich people."
If your local supermarket has run out of lettuce, here's what to buy instead. Finally, here is why you can no longer find Dijon mustard.
© Commodity Conversations ® 2022
Many of the above links require subscriptions. Please support quality journalism.
Comment
In a two-week experiment (reported in May), the BBC tracked the carbon emissions of vegetarian, vegan, and omnivore diets. The results were in line with expectations. Vegan CO2e emissions were 9.9kg per week, vegetarian 16.9kg per week and omnivore 48.9kg per week. Some takeaways:
Waste less. Emissions stop if you eat food but continue until the food has decomposed if you throw it away.
Focus on what you eat rather than its geographical origin. Transport makes up a small percentage of GHG emissions in the food chain
The GHG emissions vary depending on how you cook the food. Batch cook and only use your oven on special occasions.