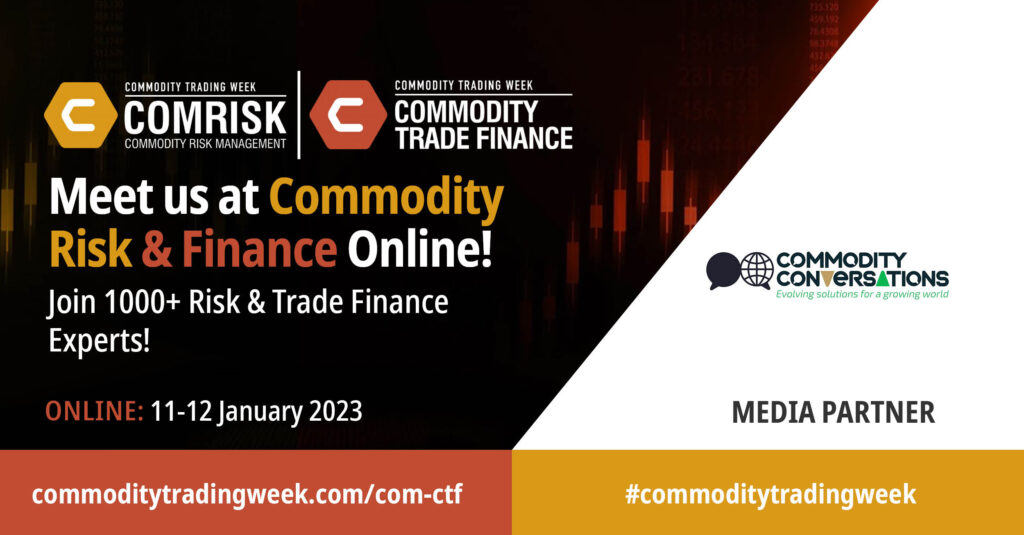 The UN FAO world food price index fell marginally in November, marking an eighth straight monthly fall since a record high in March. The index averaged 135.7 points in November, down from 135.9 for October, and is only 0.3 per cent higher than last November.
In its latest update, the World Bank predicts that, after an 18 per cent increase in 2022, world food prices will decline by 6 per cent in 2023 and stabilise in 2024. Global food prices peaked in April, but there are still risks in the supply chain.
Russian winter cereal planting has stalled due to poor weather, with 17.6 million ha planted as of 28th November. By comparison, farmers planted 18.3 million ha at the same time last year.
Ukraine's farmers had sown 4.5 million ha – or 94 per cent of the expected area as of 29th November. Farmers had completed winter wheat sowing by the same date in 2021 with 6.2 million ha.
Ukraine has exported almost 18.1 million mt of grain so far in the 2022/23 season, down 29.6 per cent from the 25.8 million mt shipped by the same stage of the previous season. The volume included more than 6.9 million mt of wheat, 9.7 million mt of corn and about 1.5 million mt of barley.
Ukraine is pushing for larger ships to use its crop-export corridor to bolster volumes in the face of inspection delays. More than 500 ships have used the passage, with about half smaller than 15,000 mt.
Around 450,000 mt of Ukrainian grain are transported via Poland each month, up more than 50 per cent from the middle of the year.
The WSJ has investigated Russian shipments of stolen Ukrainian grain. (If you don't subscribe to the WSJ, you can read the story on Fox News.)
Several countries will support Ukraine's initiative to supply subsidised grain to Africa. Among the backers are the US ($20 million), France ($20 million), the UK ($6 million), Sweden ($9.5 million), Austria ($3.9 million), and Canada ($30 million).
Countries, charities — and Ukrainian farmers — will fund roughly 15 million mt of additional grain storage in Ukraine. Russia has knocked out 14 per cent of Ukraine's grain storage, with overall storage capacity falling to 49.8 million mt.
After meeting the US Secretary of Agriculture, Mexico's President said he is seeking a deal on Mexico's ban on genetically modified corn in 2024. The US has threatened legal action against the plan. Mexico is the second-largest importer of corn in the world after China, and the ban could result in Mexico halving its US imports of yellow corn.
Farmers in eastern Australia face the challenge of washed-out roads and shuttered rail links as they prepare for harvest.
Last week I wrote that severe weather had less of a negative impact on agriculture in Spain than in Portugal. I spoke too soon. The Spanish government estimates climate-event damages in 2022 will likely surpass the more than 720 million euros registered in 2021.
France's drought-hit sugar beet output is expected to fall more than seven per cent this year. Next season could see another drop in planted area if farmers switch to more profitable grain crops.
The US administration has proposed sweeping changes to the US biofuel mandate that shift the focus away from liquid fuels to a broader plan aimed at decarbonising transportation. The EPA has invited public feedback on the proposed changes to the 2005 Renewable Fuel Standard.
Soybean and corn futures fell on the news, with soy oil sliding as much as 6.3 per cent. Shares in ADM and Bunge also fell.
GASC, Egypt's state grains buyer, has launched an exchange to purchase grain on international markets and sell it on the domestic market. (I am unsure how it will work – any clarification would be welcome!)
Cargill has acquired Owensboro Grain Company, LLC, a fifth-generation family-owned soybean processing facility and refinery in Owensboro, Kentucky.
Although container shipping rates peaked in Q2 this year, liner shipping companies could post a full-year 2022 net profit of $223.4bn, a 50 per cent improvement over the record profits made in 2021.
Some good news: European wildlife numbers are increasing again following years of decline. Even bison are making a comeback.
Brazil's incoming president met with the soy industry to discuss a new pact to stop deforestation in the Cerrado savanna, modelled on a similar agreement signed in 2006 for the Amazon.
Some bad news: a new study published in Nature warns increasing ocean temperatures in the eastern Pacific will intensify the El Niño and La Niña phenomena that have been fuelling droughts and floods around the globe.
The BBC asks whether centuries-old wheat could help feed the planet. Geneticists are working with London's Natural History Museum to find out.
The top fifteen commodity hedge funds have increased their assets by 50 per cent this year to $20.7 billion as investors look to hedge against inflation and profit from supply chain disruptions.
The London School of Economics estimates that Brexit has added £210 to food bills for the average UK household. Over the two years through the end of 2021, food prices rose 6 per cent because of so-called non-tariff barriers in the form of border checks.
Bloomberg has launched a new daily energy and commodities newsletter called Elements. (Bloomberg subscribers can sign up for it here.) In the first edition, Javier Blas looks at the 50 per cent fall in the cotton price and asks whether it is a sign that inflation has peaked.
Finally, UNESCO has put France's beloved baguette on their cultural heritage list. The list already includes 600 traditions from more than 130 countries, such as truffle hunting in Italy, Czech handmade Christmas tree decorations, and Ukrainian borscht.
Many of the above links require subscriptions. Please support quality journalism.
© Commodity Conversations ® 2022